Whether it's a quick check of your account balances, or paying all your monthly bills, Pioneer's Online Banking offers fast, free, one-stop convenience.
When you bank with us, you'll find all the products and services you need, with a level of service that is unmatched. You won't hear us say "it's not my job," or "we don't have the answer."
What you will hear us say, is "At Pioneer it's Personal." That's our promise.
Banking online is an excellent way to manage many of your routine financial transactions when it's convenient for you.

Benefits:
Manage your accounts and review your loans

Transfer funds

Free Online Bill Pay

Free eStatement enrollment

Completely secure

Easy to use
Eliminate the hassle associated with paying your bills. No more logging on to multiple websites to pay your bills. With Online Bill Pay all of your payees are stored within your secure Online Banking account. Our Online Bill Pay service is unlimited and free for all Pioneer Bank customers. No stamps, no checks, no hassles!

Benefits:
Free

Pay your bills anytime, anywhere

Schedule payments in advance

View your bill pay history
To enroll in Bill Pay contact us today!
Go Green! Computer savvy or not you will benefit from electronic delivery of your statements through your Online Banking account. Enjoy the enhanced security and quick delivery of your statements.

Benefits:
Free

Convenient – you choose when you want to view or print your statement

Safe and Secure – reduce the possibility of fraud or identity theft

Less Storage – save paper space! And you can save the files to your computer

Simplify – eliminate unwanted mail/paper

Environmentally Friendly

Fast – view your statements sooner than if they were mailed to you
To enroll in eStatements contact us today!
Prevent Identity Theft
Avoid using obvious passwords and personal identification number on your computers and credit/debit cards.

Do not leave sensitive mail in your mailbox.

Take advantage of free eStatement enrollment from Pioneer Bank.
What to do if you fall victim to Identity Theft
The most important thing you can do if you suspect your identity has been compromised is to act quickly and report your stolen information to your financial institution and to your local police department.
Consumer Awareness
Visitors to Pioneer Bank's website will remain anonymous. We do not collect personal identifying information about site users, unless you choose to provide such information. Standard software is used to collect and store ONLY the following non-identifying information about our site visitors: the name of the domain from which you access the Internet; the date and time you access our site; and the Internet address of the website from which you linked directly to our site. Visitors may elect to provide us with personal information via e-mail or our feedback form. This information is used internally, as appropriate, to handle the sender's request and manage the Pioneer Bank website. It is not disseminated or sold to any other organizations.
Visitors should keep in mind that e-mail is not secure against interception. If you do not agree with the use of this information, or are not comfortable with the level of privacy, please clear all forms, or cancel an e-mail before it is sent. Visitors should call us directly at (712) 943-5511 if requests or statements include sensitive or private information, such as your account numbers, credit card numbers or Social Security Number.
Pioneer Bank will NEVER ask you for your Personal Identification Number (PIN) for your Pioneer Bank debit card. If you are asked for any of this information, please call (712) 943-5511 and report it to a customer service representative immediately.
Pioneer Bank does not knowingly solicit information from children, and we do not knowingly conduct online marketing to children. We recognize that protecting children's identities and privacy online is important and that the responsibility to do so rests with both the online industry and the parents.
If you believe that Pioneer Bank has misused information obtained through our relationships with you or through our website, or if you have questions or concerns regarding this privacy policy, please contact Pioneer Bank to resolve any disputes. At Pioneer Bank we safeguard our customer information by restricting access to your personal and account information to those employees who need to know that information to provide products or services to you. We comply with federal standards to maintain physical, electronic and procedural safeguards of your nonpublic personal information. We have implemented procedures to help assure that our customers' financial information is accurate, current and complete in accordance with commercially reasonable standards. You should notify a Pioneer Bank employee if you have received information regarding your relationship with us that you believe to be inaccurate.
The security of financial information is a common concern with banking and commerce on the Internet. Our success as a financial institution depends on our ability to manage the security of our systems to continue to earn your trust as our customer. Please be assured that we will go to every measure possible to protect the financial information and resources you have entrusted to us.
We use several different methods to make Online banking as secure as it is convenient. We require security information that is only known to you during the enrollment process.
For your protection, your online account will be disabled should you exceed the permitted number of access attempts.
Your password will be authenticated during the access process. You can help safeguard your information by protecting your username and password. Do not share your username and password with anyone. You may change your password as often as you would like and will be prompted to change your password every 180 days. Do not use birthdays, phone numbers or names that might be easy for others to determine.
For additional security, your online banking session will be terminated should there be an extended time of inactivity. This will prevent anyone from using your computer should you step away from your desk or office. Once logged off, you may simply re-authenticate yourself by entering your username and password at the welcome page.
Pioneer Bank will never need to know your password and you should never furnish it to anyone claiming to represent Pioneer Bank. If anyone calls and requests this information, do not comply and contact us immediately.
Your password, as well as all information relating to your account(s) and your enrollment, is scrambled using some of the strongest forms of encryption commercially available for use over the World Wide Web. Encryption is the actual turning of words and numbers into a coded language that can only be read by you and the bank.
Our computer system does not connect directly to the Internet. It is isolated from the Internet network via routers, filters and a "firewall." A firewall is a device that controls the access that computers on the Internet have to the bank's computers. This firewall adheres to the standards set forth by the National Computer Security Association (NCSA). Use of this firewall allows only valid http traffic to reach the web server.
Our provider is constantly reviewing the latest software and hardware technology to provide the best defense possible against intrusion.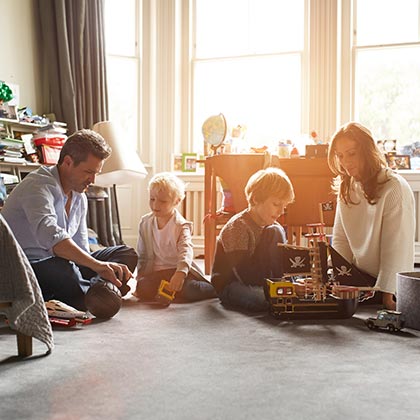 Protect your future.
For over half a century, Pioneer-Wooldridge has provided its customers with quality insurance products from experienced agents.