There are many styles of home architecture and many ways to finance it.
We are here to help you buy, build, or remodel the home of your dreams.
Conventional Fixed Rate Loans
With a fixed-rate home loan, our interest rate remains the same for the life of the loan. The payment is split into equal monthly payments for the duration of the loan.
Adjustable Rate Loans
The initial interest rate is fixed for a designated period of time. The interest rate may fluctuate throughout the remainder of the loan term.
FHA Loans
Loans insured by the government, offering lower down payment options and more lenient underwriting guidelines.
First-Time Home Buyers
Programs specifically designed to assist those buying for the first time, offering low down payments.
Construction Loans
Finance the construction of your new home.
Bridge Loans
Loans designed for those wanting to purchase a new home, by using equity in their current home to complete the purchase before selling.
Other Financing Options
Didn't find what you were looking for? Contact one of our experienced lenders for more information and options on how we can meet your unique loan request.
Buying a home is one of the most important purchases many people make in their lives. We'd like to help you make this purchase a reality. Our experienced mortgage team is ready to answer your questions and help you on the path to home ownership.
As a customer of Pioneer Bank, you receive the following services:
Free pre-qualification
Free rate quotes

Homebuyer seminars

Quick approval time

Local processing
Visit the Pioneer Bank Mortgage Center for competitive rates and terms.
It's easy to apply for a Pioneer Bank Mortgage: Contact a member of our Mortgage Team or visit the
Pioneer Bank Mortgage Center
to apply online 24 hours a day. You can also apply by: calling us at 712-244-5543 or 1-800-332-2396.
Subject to credit approval.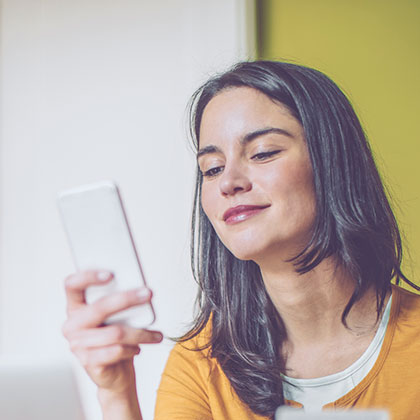 Bank where you are.
Simplify your life with our mobile banking app. Check your balance, make deposits and transfers on your schedule... whenever and wherever it's convenient!